DISCHI UND RECENZIONEN!
There is really no way to explain the mind of this Neopolitan composer arranger and musician. The roots music of naples and its evirons is only the begginning of the stew. It's thickened with classic jazz, pureed with pop and soul, then served on a plate of Brecht garnished with avant garde idosyncracies. And that's just the half of it.
CD Roots
"Daniele Sepe is a modern, sophisticated and successful musician from southern Italy. Even so, discovering that the person who signed him to his recording contract was the nephew of the Marquis who had consigned Sepe's grandfather to a life of labouring by denying him an education, brought home the persistence of class structures in today's world. Lavorare Stanca explores themes of love, labour, and life in Italy." - CBC's "Global Village" (Canada)
Un PAZZONE di PRIMA CLASSE!!!!, June 28, 2001
Reviewer: peppinieddu (see more about me) from CHICAGO, IL. USA
All you afficionados of "WORLD MUSIC" need to know about Italy's (actually Napoli's )best kept secret, Daniele Sepe. This cd is a sampling of musics from some of his European releases, and like most of the ecclectic music composers, shows off an array of many musical styles...Avant Guard meets traditional Banda musics, Funk/ rap (in Italiano,and LATIN!), Argentine folkloric ,and wild twists on the tarantella & tammuriata folk forms of Southern Italy. My 65 year old uncle heard this cd one night on my car stereo, shouted, "il tarantella, BRAVO PEPPI!", and his heart went right back to Castelvetrano Sicilia, VIA THE SUN RA SPACE SHIP!!HEHE Sepe is no traditionalist, he "de-composes" traditional styles while still offering loving respect to them. This cd is NOT for the musically conservative, it requires a loving and tolerant ear at times. I hesitate to 'compare", but fans of Mingus, Sun Ra, Zappa, Zorn, & a few others I have skipped, I believe you would enjoy this cd, and even if it wasnt your cup of expresso, It is worth your while to hear another "VOICE" of the contra-current" trying to break through the "Vinyl Curtain" of commercial death the record industry perpetuates.( i know its a cd world, but the expression must remain, hehe!) Ti saluto , Daniele!! 100000 stars

Naples may make you think of a certain volcano, of Neapolitan tenors and mandolins, and perhaps pizzas. DANIELE SEPE (pron: dan-YEL-ay SE-pay) is Neapolitan. His own tenor is a saxophone (which he plays very well). His music can be volcanic, it's always tasty, sometimes tender & it just occasionally involves mandolins. Sepe is very playful, yet serious.. sometimes, seriously funny.
A suitably eclectic array of singers & players work with Sepe as he explores, honours & explodes his Neapolitan cultural inheritance. As the CD title suggests, his "SENZO FILTRO" ("unfiltered") is cheerfully opposed to any bland, sanitized vision of Naples. Sepe's embrace of his own heritage is definitely loving, but also knowing, quirky & curious. He relishes rather than resolves contradictions & is very conscious of Naples' connections to other cultures, including the non-Italian ones.
Radio National Australia
Respektlos geht der Herr mit dem süditalienischen Liedschatz der Tarantellas und Tamuriatas um. Nehmen wir beispielsweise die "Tarantella Guappa": Da hört man sich ein in diesen kalabresischen Traditional, alles ist gut, Schlaggitarren, Tarantellagesang, eindringlich gespielter süditalienischer Folk eben – dann plötzlich, ein Saxophonstoß, noch einer, doch die Sänger und Gitarra-Battente-Spieler geben nicht auf, doch bei all diesen Breaks muss die traditionelle Fraktion kapitulieren, die Elektrogitarre heult auf, Jazz, Funk geben den Ton an. Wo ist die Tarantella geblieben? Weg für immer? Aber nein, Daniele Sepe setzt immer noch eine Überraschung drauf. Die Musik des Saxophonisten und Multiinstrumentalisten zu beschreiben, ist nicht gerade einfach: Hier die traditionelle Musik – dort Jazz, Rock, Ska oder klassische Anleihen. So witzig und verspielt tönen Traditionals kaum mehr und so ideenreich war Folk-Rock noch selten. Im respektlosen Umgang mit der Tradition zeigt Sepe, wie viel Respekt er vor ihr hat. Mit dem Sampler "Senza Filtro", der fünf unveröffentlichte Stücke enthält, versucht das Felmay-Label, Daniele Sepe außerhalb Italien bekannt zu machen. Wurde langsam Zeit, der Mann verdient Respekt.
Martin Steiner
This is one of the odd CD releases, featuring a broad range of styles and crossing very diverse tastes and styles. "Senza Filtro", subtitled "a sampler of de-composed traditional music from South Italy", acts as an introduction to Italian saxophonist, composer and arranger Daniele Sepe. Daniele Sepe has "reinvented" Neapolitan folk music, and creates, at the same time, new music also from various other traditions from around the Mediterrean.
This album presents a talented and experimenting musician who seems to reinvent himself and his style with every single number. Sometimes he stays with his arrangements close to the tradition, sometimes he wanders into the worlds of Jazz, World, Rock, Pop, Funk, even Classical Music. The saxophone enters at times to provide atmospheric jazzy elements, voices are sampled, background noice is added to songs. Plenty of musicians are appearing on this recording - singers, traditional musicians, rock and jazz musicians. The album is especially aimed at foreign markets, displaying the broad range of different faces of this extraordinary musician. For Daniele Sepe fans it is also important to add that 6 of the 13 numbers on this album are unissued tracks.
Definitely not the kind of album I would hear from start to end. It has its impressive highlights, but also tracks which are not my cup of tea at all. Yet it is an album full of surprises and discoveries.
Michael Moll
NEW!!!!!!!!!!!!!!!
especially for out of Italy
a sampler for you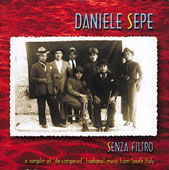 "Choc de la musique 2002"
Daniele Sepe
SENZA FILTRO
Daniel Sepe is a musical agitator, say his record company: based in Naples, this is his sampler of 'decomposed traditional' Neapolitan music, furthering his aims of 'jettisoning tired old rehashes of ossified forms in favour of continuous innovation and regeneration'. Being equivocal is evidently not one of Mr Sepe's favourite pastimes. He does indeed breath life into the music of Naples - no twee mandolins, no tired tarantellas here - deconstruction rules, with wailing guitars jostling with triangles and sturdy choruses, funky backbeats and saxes rubbing shoulders with atonal jazz voicings and unlikely arrangements and developments - predictable it's not. Occasionally sounding like an anarchistically-inclined Andrew Lloyd-Webber, he cuts them up and puts them back together with aplomb, not to mention bravura.
Compiled on behalf of the Worldmusic Workshop
of the European Broadcasting Union (EBU)
by Johannes Theurer / Tobias Maier RADIOmultikulti
World Music Charts Europe
You can find on www.felmay.it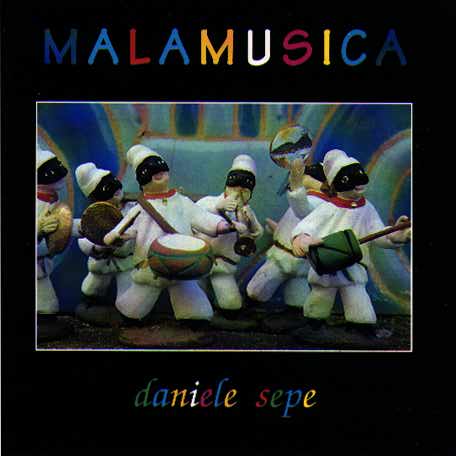 MALAMUSICA
(1990)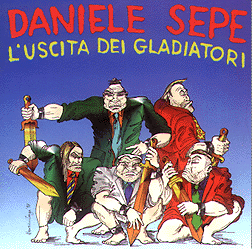 L' USCITA DEI GLADIATORI
(1991)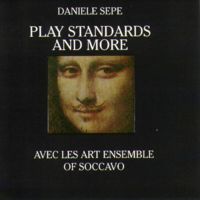 PLAYS STANDARDS AND MORE
(1992)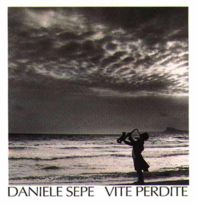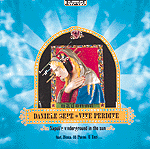 VITE PERDITE
(1993)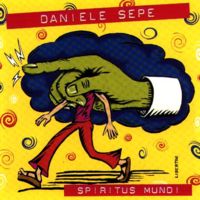 SPIRITUS MUNDI
(1995)
Rockerilla - album dell' anno
Folkroots - 4° posto nelle list.
i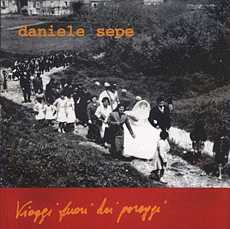 VIAGGIFUORI DAI PARAGGI
(1996)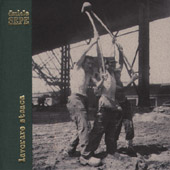 LAVORARE STANCA
(1998)
E DUE NOVITA':

TOTO' SKETCHES
(1999)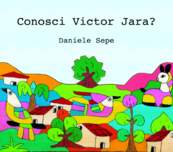 CONOSCI VICTOR JARA?
(2000)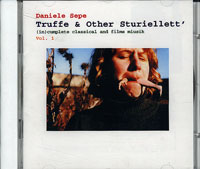 TRUFFE & OTHER STURIELLETT'
(2000)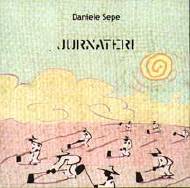 JURNATERI
(2002)
YU CAN FIND OUR CD'S THER: ON WWW.POLOSUD.COM
ALSO il manifesto